HelenOS on Neo FreeRunner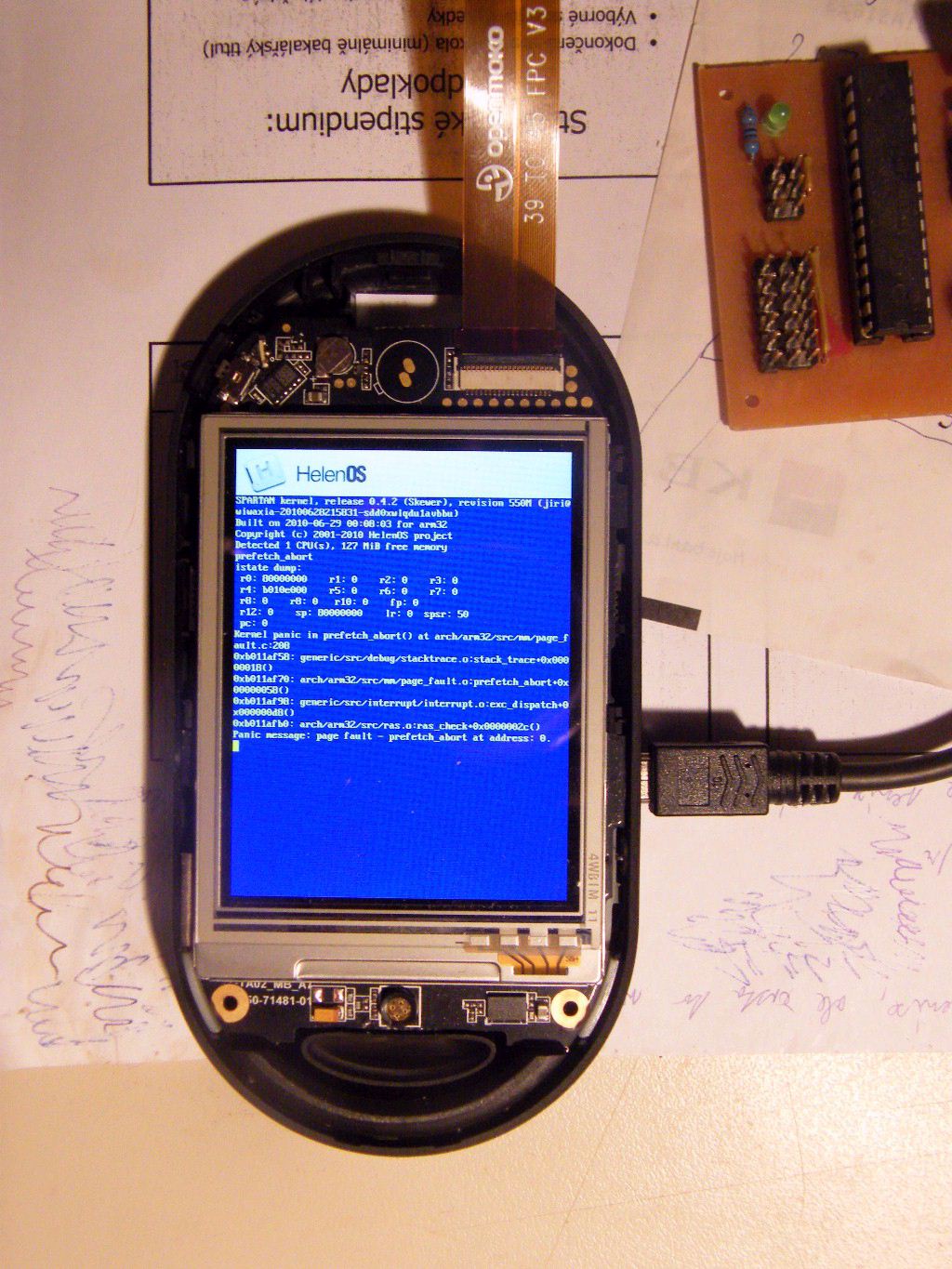 Information pertaining to porting HelenOS to Neo FreeRunner smartphone (alias GTA02) which was developed by the ​Openmoko project.
Status
Supported in development version. No support in a stable release (as of 0.4.2). The system boots to the command line. All kernel tests pass.
Kernel can write to serial debug console and to the display. Userspace fb server can use the display.
You can use the serial debug console as a keyboard. You can also use the touchscreen to move the mouse pointer around. That is all you can do, because there is nothing to control with the mouse (the resolution is low so no VC buttons are displayed).
Plans
We would like to provide a virtual keyboard so that the serial console would not be necessary. Also, it would be nice if it were possible to control some applications using the touch screen (currently there is no way for an application to receive mouse events).
Resources
External resources:
Internal resources:
Memory system
The memory system is configured to little endian mode
S3C2442B Processor
The core is an ARM920T (ARMv4T architecture)
Attachments
(1)
Download all attachments as: .zip