tlb.c File Reference
Generic TLB shootdown algorithm. More...

Include dependency graph for tlb.c: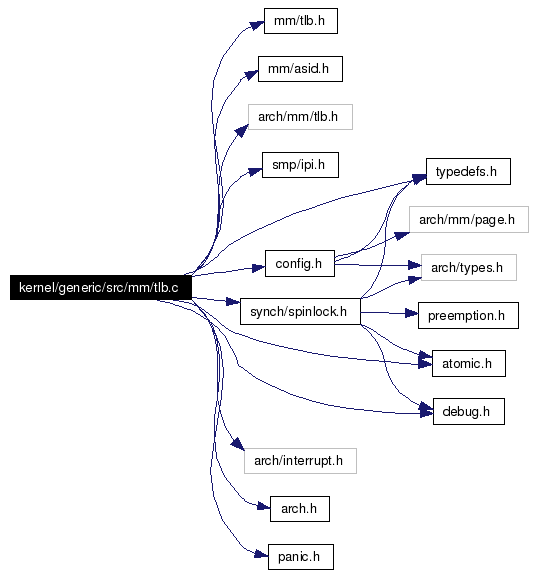 Go to the source code of this file.
---
Detailed Description
The algorithm implemented here is based on the CMU TLB shootdown algorithm and is further simplified (e.g. all CPUs receive all TLB shootdown messages).

Definition in file tlb.c.
---
Generated on Sun Jun 18 17:30:10 2006 for HelenOS Kernel (ppc64) by

1.4.6